Ronald A. Ferrara
Estate Planning, Real Estate, Taxation, Business Law and Transactions, Criminal, Family Law, Probate, Litigation in all courts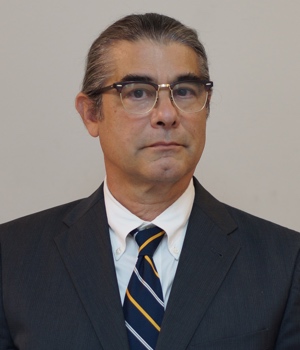 Ronald A. Ferrara joined Fitts, Olson, Giddings & Ferrara, P.L.C. in 2021, bringing a variety of experience to the firm.
Mr. Ferrara graduated with a Bachelor of Science degree in Communications/ Media from the State University of New York, College at Fredonia, where he concentrated on Journalism and Anthropology. Prior to attending law school, he worked in journalism, defense contracting, computer technology (where his responsibilities included regulatory compliance, quality assurance, program material planning and logistics), and in wealth management.
A 2009 graduate of the Vermont Law School, he is admitted to practice in both Vermont and New York. Following graduation he clerked in Montpelier, where he focused his work on legislative/regulatory affairs and lobbying at the Statehouse.
More recently, he worked public policy/ legislative affairs at the state level, focusing on energy, healthcare and natural resource issues. Prior to joining Fitts, Olson, Giddings & Ferrara, his practice was a mix of probate matters, real property, criminal defense, family law, administrative and civil law, with some appellate work.
At Fitts, Olson, Giddings & Ferrara he continues to work in the general practice of law and has expanded his work into tax law and return preparation and real estate title work.
Ron is a member of both the Vermont and New York State Bar Associations and the Windham County Bar Association. In his free time Ron is an avid reader and enjoys fishing, cycling, music, cooking, gardening and golf.
---
Fitts, Olson, Giddings & Ferrara, P.L.C. • 16 High Street • Brattleboro, Vermont 05301
Phone (802) 254-2345 • Fax (802) 254-6061