Jean Brewster Giddings
Estate Planning, Real Estate, Taxation, Probate, Business Law and Transactions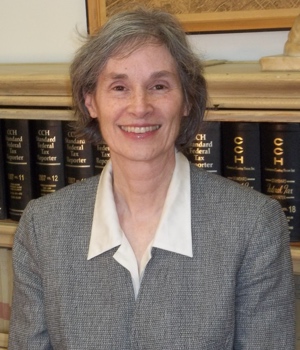 Jean received her A.B. with Distinction from Mount Holyoke College in 1971. She received her Juris Doctorate from Case Western Reserve University Law School in 1977 where she was an Editor of the Case Western Reserve Law Review and a member of the Order of the Coif.
Jean began working for Fitts, Olson & Giddings in 1977 as a law clerk, and became an Associate in 1978. She was recognized as one of the first 100 women to be admitted to practice in Vermont by the Vermont Bar Association. In 1980 she became a Partner, and is now a firm member. Admitted to practice law before the courts of the State of Vermont and the Federal District Court in Vermont and admitted as well in New Hampshire, her primary areas of practice are elder law and estate planning, real estate, taxation, and business law and transactions.
Jean is past president of the Windham County Bar Association, a former member of the Vermont Professional Conduct Program Hearing Panel, served for many years on the Vermont Civil Rules Committee, and has served as the co-chair of the Vermont Bar Foundation Access to Justice fundraising campaign. Active with local non-profits, Jean has also served on the boards of Big Brothers/ Big Sisters of Windham County, the Arts Council of Windham County, Community Action Brattleboro Area (CABA) and Putney Family Services. She is a past President of the Brattleboro Music Center Board of Trustees. Jean resides with her family in Putney, Vermont.
---
Fitts, Olson, Giddings & Ferrara, P.L.C. • 16 High Street • Brattleboro, Vermont 05301
Phone (802) 254-2345 • Fax (802) 254-6061