Alycia Sanders
Practice Areas: Civil Litigation, Family Law, Employment Law, Probate, Social Security Disability Appeals, and Workers' Compensation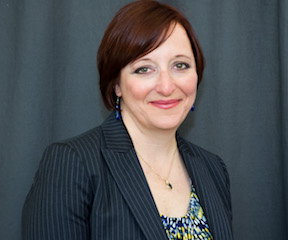 Alycia is admitted to the bar in Vermont and Massachusetts. She is an active member of the Vermont Bar Association and is the Chair of the Diversity Section.
Alycia came to Fitts, Olson & Giddings in 2017 from Ellis, Boxer & Blake in Springfield, Vermont, where she practiced workers' compensation defense and employment law. Before that, she practiced general business litigation with Gargiulo/Rudnick LLP in Boston. Her present practice includes family law, workers' compensation, employment law, civil litigation, real estate, and probate.
Alycia is a 2007 graduate of Boston University School of Law, where her focus was on labor and employment law. While in law school, she worked for the United States Coast Guard, assisting USCG attorneys in prosecuting violations of environmental law, pollution control regulations and military law, as well as providing day-to-day operational support. Also while in law school, Alycia assisted Commission Counsel at the Massachusetts Commission Against Discrimination (MCAD), investigating and prosecuting complaints of discrimination in employment, housing and public accommodations.
Before law school, Alycia earned a B.S. in English Language and Literature from Whittier College, and worked for over a decade in the banking and biotech industries in San Francisco. She moved away from Vermont as a child, as a result of her father's Air Force career, and is very glad to be back home.